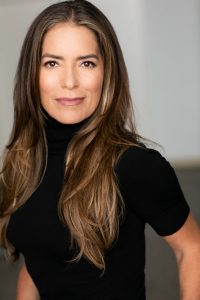 Laura Wasser is a LA-based attorney specializing in California Family Law.  She attended the University of California, Berkeley and earned a law degree from Loyola Law School.  She has two young sons and resides in Malibu, California.
She has been named one of the California Daily Journal's Top 100 Lawyers and Southern California's Top 50 Women Attorneys every year for the last 10 years (2012-2022).  In June 2008, Laura received the Harriet Buhai Center for Family Law Zephyr M. Ramsey Award.  In 2011, she was the recipient of the Century City Chamber of Commerce Women of Achievement Award. In 2013 St. Martin's Press published and released Laura's book "It Doesn't Have to Be That Way: How to Divorce Without Destroying Your Family or Bankrupting Yourself."  Laura received the Brady Center Advocate Award and was honored by A Place Called Home at their 2016 Gala For The Children.  In 2019 Laura received the Justice award from the Los Angeles Center for Law and Justice.
She has made it her mission to change the face of divorce by serving as the Chief of Divorce Evolution with Divorce.com an online divorce platform which gives divorcing couples an accessible and affordable resource to dissolve their marriage in all 50 states. Laura believes that by simplifying the divorce process online and sharing her vast experience in family law with her audience, couples are empowered to reclaim control over their own destinies.